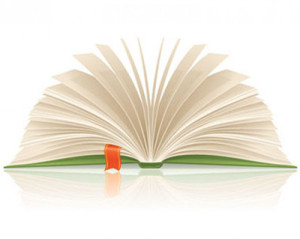 Thanks for taking the time to visit this site. My name is Rusty Koss and I'm working to be a better dad.
Mission
My mission is to help dads refocus on the most important aspect of their lives, their family. I want to reverse the mindset that the family is flexible around work and play to the family is the center of all decisions. Work and outside fun takes a back seat and you're focused on decision making based around your family's needs. Hopefully with this approach, you'll find a more fulfilling life and relationship with your wife and kids.
My Story
I am a father of two and have been married to my wife since 2000. We married following college, and had our first child a few years later. While I was always providing financially for my family, I was lacking in other areas. I didn't have a full understanding of what it takes to be a dedicated father and husband.
Following the birth of our second child, 6 years later, I began to wake up to my mistakes. More teamwork was needed and I needed to be more involved at home. No longer was it good enough for me to pay the bills, I needed to be a presence and good model around the house. Even following this realization, I still had problems understanding my role in the family. I was pitching in and had cut out excess activities that took me away from home. I had worked my business to help support me and was able to be more of presence at home. But I still didn't get it yet.
Wake-up Call
The big change occurred following a weekend alone with my kids. My wife had visited a friend and I was in charge of the kids. The day my wife returned home, I had taken the kids to the pool. I rarely took the kids to the neighborhood pool. My wife was always relied on for pool time. She saw us at the pool and was happily surprised and proud that I had taken them.
Later that evening, the topic of the pool came up. She made the comment that she was surprised that I had taken the kids. She was happy, but surprised. She made the comment that she understood why I didn't like to go to the pool, but that I was selfish for not allowing the kids to enjoy the fun. The comment was not made out of spite or anger. She was just making an observation. It hurt.
Weeks and months went by and the word "selfish" dominated my thoughts. At first I was angry. How could I have been selfish when I sacrificed so much to make sure my family had everything they wanted? I didn't realize what they wanted was me. I had sacrificed time with them in order to provide material items. In the end, I needed to switch it around. Sacrifice some of the material items in order to provide my family with leadership, love and support.
It's been difficult, but in changing my mindset and focus, life has been easier. I work less, but we're having great results in the business. I spend more quality time with my family. I value my time and make better choices where I spend my time. When it comes to choices, I don't bury myself in commitments. I'm finding a great balance between family, work and friends. The trickle down effect of family based decision making has freed me from my previous stresses.
The entire change has come from putting my family at the center and making decisions based on them. Hopefully my story and experience can help other dads. Every day that passes without a commitment to your family is missed opportunity.